Woocommerce Google Product Feed
Freelancer service contact info
email: eric@ewebdeveloperservices.com phone: (562)444-5130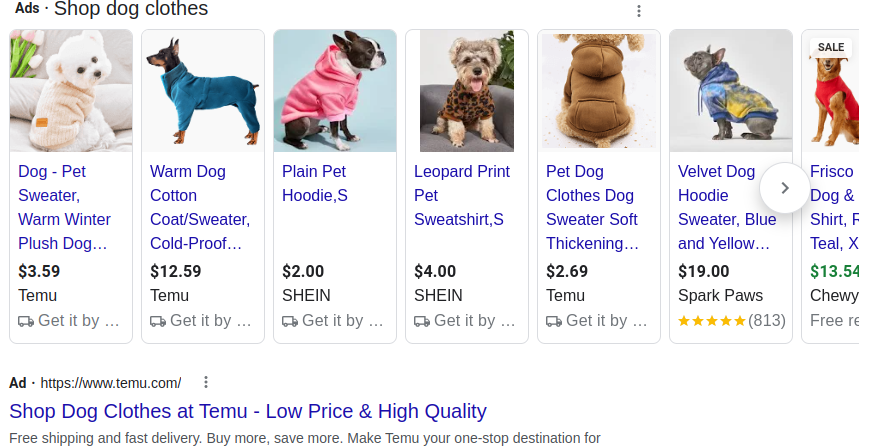 Get your products listed with the big dogs
Which service do you require below?
Service #1
I want full service Google Adword account + Campaign/Ads setup.
This service is  for those who want a quick & proper account/campaign setup for their business. This service does not include ads creation.
What you get in this service:
Google Adwords, Analytics, Search Console setup
1 hour a day for 5 week days to answer questions and guide you in learning the system and setting up campaigns.
Service #2
I need service for existing Google Adwords account campaign/Ads.
This service is best for those that require Adwords service such as:
Fix errors on Google Merchant feed
Listing unique items such as collectibles 
Clearing issue with accounts and listings.
Optimizing ad listings
Landing page creations
and more. Please ask…..
Service #3
I don't need a account. I only want to pay for ad click/call to my business.
This service is best for those who do not plan to or have the time to manage a Google account and do not wish to pay for access to the Google account. They only prefer to pay for the clicks/calls from ads. The option is always open to pay for the account later after having confidence of what the ads brings to their business.
Initial startup fee is $25
Monthly management fee $75
Pay 15% of add spend. Example: If your click has a Google cost of $1 you pay $1.15 to my service, I pay the dollar to Google.
Receive weekly reports